The world's largest consultancy firm, Mercer, releases its Quality of Living Index that indicates the cities with the highest quality of life. This ranking is one of the most comprehensive of its kind and is carried out annually. This ranking provides a guideline to multinational companies or other employers so they compensate their employees well when placing them on international assignments.
These rankings base on the following factors:
Political and social environment
Economic environment
Socio-cultural environment
Natural environment
Medical and health considerations
Schools and education
Public services and transportation
Recreation
Consumer goods
Housing
We have shared here ten of the 230 cities that have the highest quality of life.
1.Vienna, Austria – Vienna tops the ranking of cities with the highest quality of life for the seventh time consecutively. This city is also rich in culture, and is the seventh largest by population within city limits in the European Union.
2.Zurich, Switzerland – Zuric is the economic and cultural hub of Switzerland. This city doesn't only top the list of Mercer but also others as well for being one of the best places to live in this world.
3.Auckland, New Zealand – Auckland is located around two large harbors. Its well-balanced economy, pleasant environment and high level of personal safety make Auckland the city with the highest quality of life.
4.Munich, Germany – Munich is the power house of Germany, and regularly gets a place in the Mercer's list of cities with the best quality of life.
5.Vancouver, Canada – This city is among Canada's densest and most ethnically diverse cities. In Vancouver, about 52 percent of population has a first language that is not English.
6.Dusseldorf, Germany – Dusseldorf is known for its fashion industry and art scene, and nearly tops the list with the balance of Mercer's analytical measures.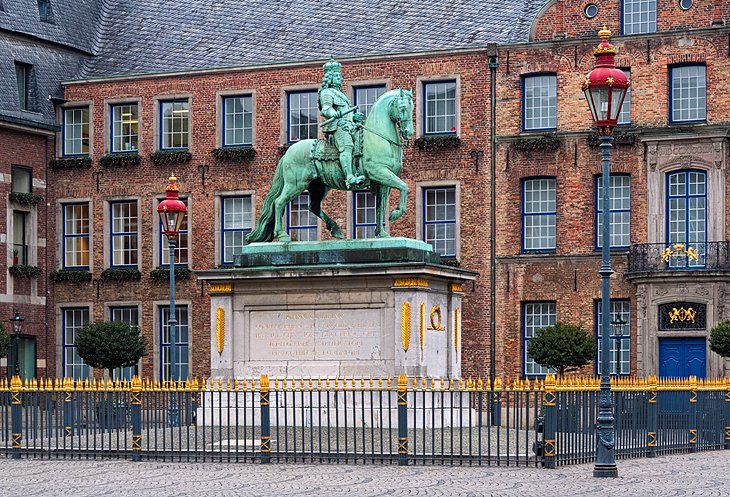 7.Frankfurt, Germany – Frankfurt is the commerce centric city of Germany, and is known for its world famous trade shows including the Frankfurt Motor show.
8.Geneva, Switzerland – Geneva is considered the global center for diplomacy. This is the home to some of the wealthiest people in the world. It is safe and its population is highly educated.
9.Copenhagen, Denmark – This city also gets a spot on the list of the happiest places to live on earth. It is a city with strong urban and cultural development, and is best known for its work and life balance.
10.Sydney, Australia – Sydney represents 7% of Australia's economy. The natural environment, beautiful weather and cultural scene make Sydney the city with best quality of life.
Image Source: relocatemagazine.com, toptenscentral.com, planetware.com, wikimedia.org