I can absolutely understand your feelings when in this scorching summer's weekend your kids request you to back a cake for them. In kids eye, the best father is who never ignore kids' desires but fulfilling any cooking related desire in this hot weather is actually a tough job.
Just relax there in no problem in this world that comes without any solution so here we have a brilliant solution for you to making a cake without backing it.
The ingredients you required to make this surprising cake are a mini-watermelon, slivered almonds, whipped cream, and berries.
Cut Off the Watermelon Rind: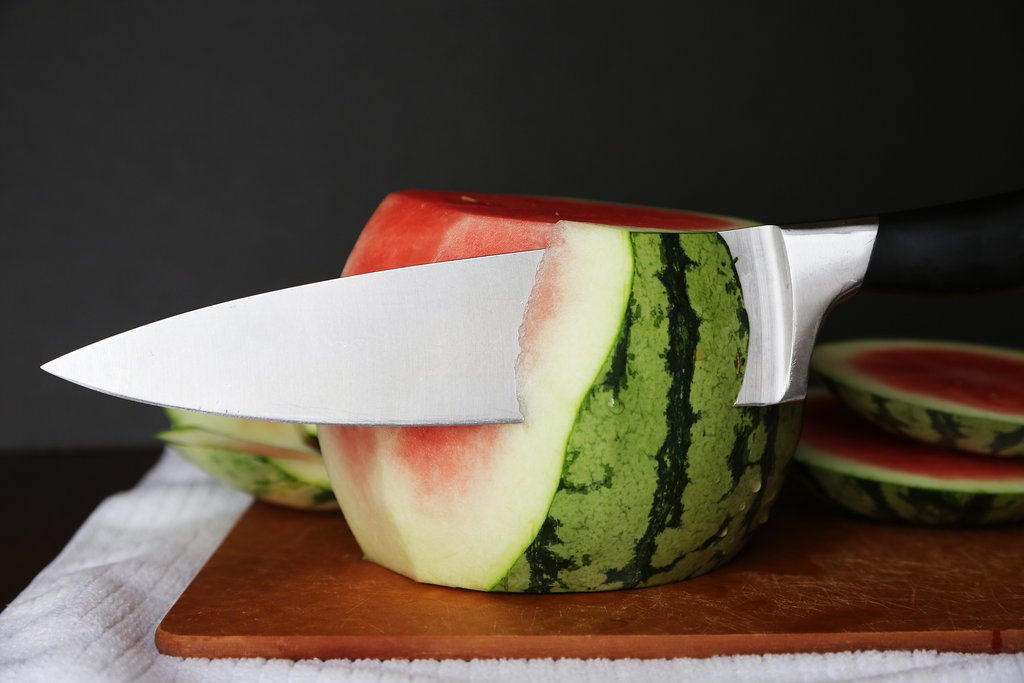 Take one small size water melon peal it out from all sides. And then dry it with a paper towel. Shift it to a plate to decorate.