A helicopter crashed west of the Norwegian city of Bergen with 13 people on board.
According to report, a number of people are visible in the sea, but a rescue official told broadcaster NRK that there were no signs of any survivors. However the helicopter was totally wrecked, witnesses told the TV2 news channel, as cited by Reuters.
"We have received many, many reports of a helicopter crash just west of Turoy near Bergen. Many people have reported that they heard an explosion and saw smoke. We can confirm that a helicopter has crashed and that there are people in the sea," police told the Verdens Gang newspaper.
Report said, the helicopter was "totally destroyed". Photos from the scene showed thick smoke coming from an area of rocky islets.
According to reported, the helicopter that came down is believed to be a Eurocopter and was owned by the CHC Helicopter Group, which specializes in providing offshore transportation to the oil-and-gas industry. It was flying from the Gullfaks oil field to Bergen. The western city is a centre for the North Sea oil and gas industry.
The helicopter, a Eurocopter 225, came down near the small island of Turoy, just west of the village of Solsvik. Rescuers rushed to the scene of the crash.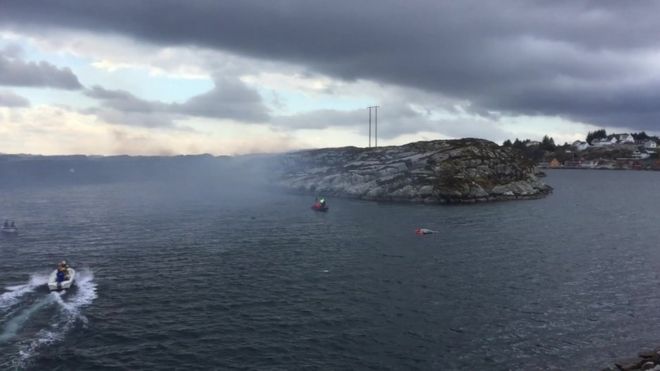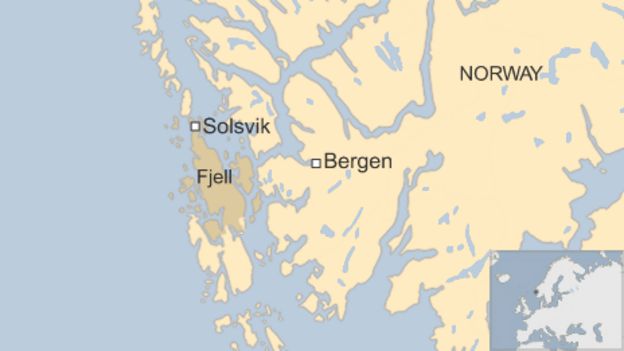 Reports say all 11 passengers on the helicopter were employees of the oil company Statoil.
Service Company CHC Helicopter confirmed that there had been "an incident involving one of our aircraft in the Norwegian sector".
images sources:bbc.com