If you are one of those men who blessed with bold, butch brows (such as Joe Jonas,  Jake Gyllenhall or Zachary Quinto), you probably look for a way of keeping these thick hair under control without shaping or tweezing it. So for that purpose, it makes total sense that Tom Ford is gunning to get the male population's collective eyebrows under control with the latest in his label's grooming line.
This June he launched that man grooming product. This is a first ever Brow Gel comb (£35). Its a creative wand-like piece of equipment absolutely designed to groom men's brows. Fitted a tiny comb at the end, a shaft filled with a specially formulated gel that nourishes and smoothes down men eyebrows when brushed across them.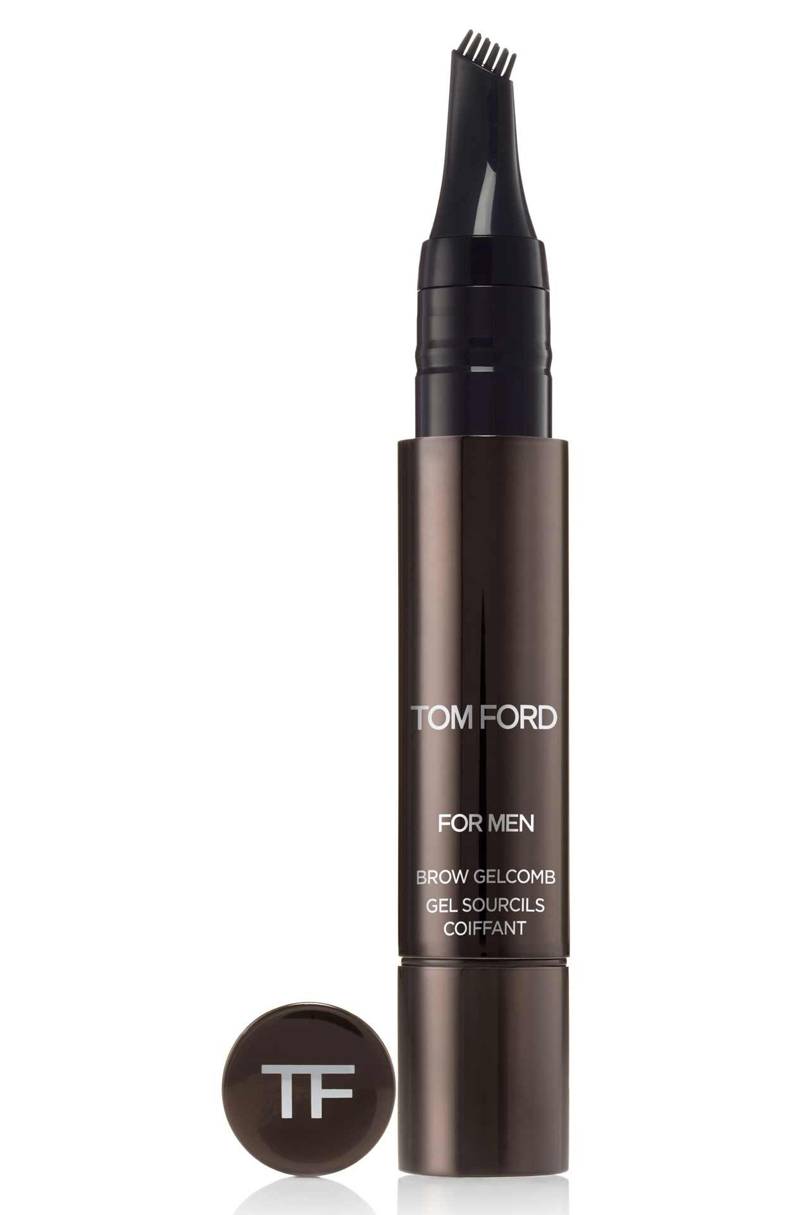 Of course, it's a new thing in men's grooming, but we hop if solve your eyebrow hair problem. The gel doesn't only enhance dark, the raw masculinity of your big brows, but it also slicks them down without making them look gleaming. Moreover, the little massage you get from the micro comb is pretty damn and pleasing.
However, this product is not just gunning for your eyebrows. Tom Ford is also adding the eucalyptus exfoliating face scrub and a shave oil,  to his grooming line at the same time.